SoCal's Medicare Insurance Services
Medicare is very confusing and let's face it; Medicare beneficiaries are bombarded by every company, plan and campaign ad with one intention in mind, to sell their plan. It is a big dollar business and many times lacks ethics and trusted relationships. We are quite different.
We are a small, local agency that is familiar with our communities and client needs here in Southern California. We provide one-on-one, personalized customer service for individuals, families, and employees, looking for help with Medicare.
We are familiar with the local businesses, hospitals and physician networks with many, long standing relationships with local vendor in parallel industries. We have automated the processes to make every experience highly professional and efficient. Not many people want to spend their time talking about Medicare and health insurance when they could be spending their time with family, friends and hobbies; in fact running errands would be a step up in activities. Having to spend the time discussing Medicare once is enough, who really wants to do that year over year, right?
We have an automated process and put you with the right plan and insurance carrier the first time. Through our general agency relationship, we utilize Medicare's Blue Button technology that automatically is updating our system with your medications, so if there is a big change, we will let you know. This means, you will not need to spend your time discussing Medicare each year. We partner with national carriers that have stable financials, networks and pay when our clients need them. No insurance plan is perfect and sometimes there are issues, but rest assure, call us and we will take care of it for you. We want a long time, trusted relationship with you and our business is built on referrals from good people like you.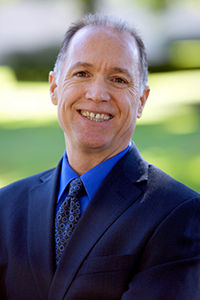 John Riley, Medicare / Health Insurance Specialist
Your business is important to us and we demonstrate that daily by our customer care and year-round support. John is a Southern California native and familiar with the companies, people, and culture.
John is a senior broker with over 20 years' experience in banking, financial and insurance services. John's focus is to keep things simple, educate his clients and ensure that his firm is exceeding your expectations. John provides in-person and online consulting to individuals, families and corporations who are looking for Medicare and family health solutions. Please contact John at john@rileyebi.com.
Call us today at (310) 414-9524 to schedule a consultation.
Riley & Associates
5356 W 123rd Place,
Hawthorne, CA 90250
Phone: (310) 414-9524
Fax: (310) 414-9525
Email: info@rileyebi.com